---
All You Need to Know About Online Poker
---
Poker can be fun to play among friends, but it can also be a lucrative profession. This card game that originated from the Wild West in the 19th century is one of the most popular casino games in the world right now because it has something that other casino games lack — the element of skill.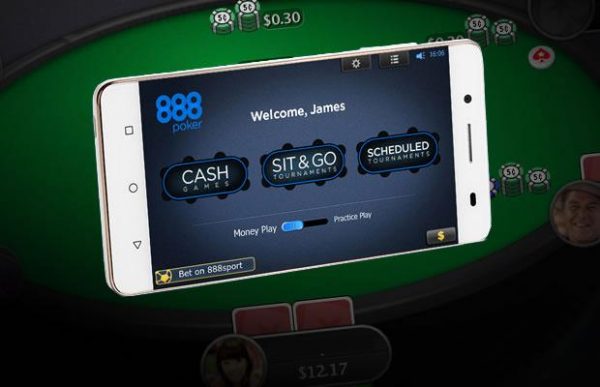 Poker can be found in almost all brick-and-mortar casinos, whether you like to play it on big tables with other players or you wish to try a single player video poker machine. But what about online poker rooms? How is poker different when you play it on a website, and what should you be careful about when trying it online?
If you're new to online gambling, you might have these and other questions you would like to get answered before joining a virtual poker table. In this article, we will try to give you as much information about online poker as possible, tell you the details about the legality of playing online, which sites to choose, how to deposit and withdraw money, and more.
Is Online Poker Legal or Not?
Let's start with whether online poker is legal to play or not. This largely depends on where you live and the gambling laws in your country or state. If online gambling is a legal activity in your area, there is no reason why you shouldn't be able to play online poker as well. Nevertheless, you should always check and make sure that you're not breaking any laws.
However, sometimes even the laws can't give you a definitive answer, as they can be outdated or open for interpretation, leaving you in the so-called "grey area". Even if playing poker is illegal to a certain degree, the law usually targets operators in these situations and not the players themselves.
Where to Play Online Poker?
Online poker is very widespread, and there are thousands of websites where you can pursue this card game for real money gambling. One of the most renowned websites of this kind is PokerStars. However, the level of competition on PokerStars is extremely high. If you are a new player, I suggest you to take a look at other online poker rooms on sites like toptenpokersites.com.
You don't necessarily need to find a website that specializes in poker in order to play. Many regular online casinos offer online poker on top of other casino games like slots, roulette, blackjack, baccarat, craps, and others. It might actually be better for you to try online poker on some of these smaller sites since you won't run into particularly strong opponents.
One thing you need to be careful about when selecting a website for playing poker is whether that website is legit. There are many shady gambling sites that will try to cheat their way into your wallet and not offer you a fair chance to win.
In order to avoid this, you should always check the website's license and see which regulatory body has authorized it to offer gambling services.
How to Make an Account on a Poker Site?
Registering on a poker site usually includes a few quick and easy steps. You will normally find a Register or Sign Up button somewhere on the homepage. By clicking on this button, you will begin the registration process.
The operator will ask you to share some details regarding your identity, like the date of birth, full name, residential address, banking details, etc. Once you complete the registration process successfully, you will be able to play poker on that website, but only if you have some money in your player account.
Poker websites and online casinos usually give players multiple options when it comes to depositing and withdrawing money. You will almost always have credit and debit cards, but some sites might also offer online bank transfers, eWallets, and since recently, cryptocurrencies.
Again, you should be careful when selecting these payment options, as some might have transaction fees associated with them, while others can have long pending and verification periods.
Online Poker Variants
As you may know, there are a lot of different poker variants that exist today. The most common one you will run into is Texas Hold'em. This is also the most popular poker version among professionals, which is why almost all large live tournaments are played according to Texas Hold'em rules.
Other popular versions include five-card draw, seven-card stud, Caribbean poker, and others. If you want to play poker all by yourself, you should try video poker that's also quite common on gambling websites. This game is a version of five-card draw, but it doesn't require more than one player.
Mobile Poker
Online poker can be played on various devices. Apart from the desktop computer or a laptop, you can also enjoy your favorite poker games on mobile phones and tablets.

Poker and casino sites usually have their mobile-friendly pages where you can easily access your account and play just like you would on your PC. Even better, some sites have their own official apps where everything is perfectly optimized for the smaller screen and ensures the best user experience possible.
By installing one of these apps, you will have a chance to play poker anywhere you go, as long as you have a stable internet connection.
Final Thoughts
In conclusion, online poker is the same as the physical game with real chips and cards, only more practical. Finding players online who are willing to share a table and test their skills against you is much easier than waiting for opponents to show up at a land-based poker table.
Moreover, online poker can be played 24/7 and the tables are always open. All you need to do is find a legitimate website and make an account.
Room
Bonus Code
Review
Bonus
Visit
Americas CardRoom
RECENTACR
Review
$50 Free Then
100% Match to $1000



Bovada Poker
1349384
Review
100% Match Bonus
Up To $500



Ignition Poker

1349384
Review
100% Match Bonus
Up To $2000



BetOnline Poker
No Code Needed
Review
200% Match Bonus
Up To $2000